The American Association of University Women (AAUW) is a charitable membership organization with a nation-wide network of more than 170,000 members and donors. Our mission is to advance equity for women and girls through advocacy, education, philanthropy, and research.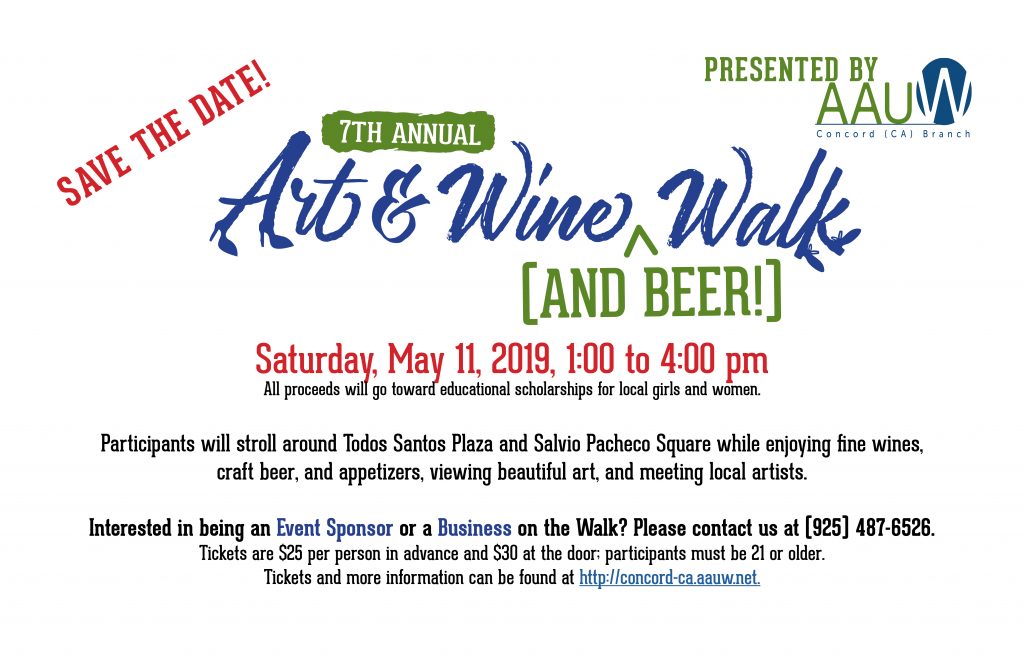 If you represent a local business (on Todos Santos Square) or a winery and would like to participate in 2019 please contact Lana at lanbanan@sbcglobal.net or at (925) 487-6526.
If you are an artist interested in showing at our event, sign ups and more information will be posted soon. Check back starting January 10, 2019.
***************************************************************
Thank you to everyone who came to our event in 2018–We sold out!!!! Thanks to you we raised over $10,000 for scholarships for women & girls.

This year–we will also have live music at several of the stops along the walk.
Click here to see the list of musicians performing at our walk.


***************************************************************
February 2018 General Meeting
Saturday, February 17
11:00 am – 1:30 pm
Concord United Methodist Church
1645 West Street, Concord
Cost is your donation to AAUW Funds or CEF

AAUW Concord's annual AAUW Funds luncheon with the Clayton Branch will be on February 17th and you and your guests are invited to attend. Cherone Cabezudo will be our speaker. She is a Career Development Grant recipient in the field of Education at the University of San Francisco and is working on her M.A. in teaching. Her scholarship focuses on social justice issues in primary and secondary education with an emphasis on restorative justice practices.
******************************************************************************
The American Association of University Women (AAUW) Concord and Danville-Alamo-Walnut Creek Branches co-host a special event in January.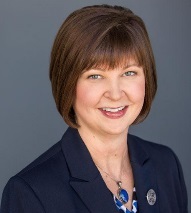 When: January 27th, 10 a.m. – 12 noon
Where: Danville Town Meeting Hall 201 Front Street, Danville, CA
The Concord and Danville-Alamo-Walnut Creek Branches present Shannon Smith-Crowley, attorney, legislative advocate and AAUW lobbyist on January 27th, 2018. This informative and timely presentation, so closely tied to our AAUW mission, will focus on a recap of the 2017 legislative year, a preview of the 2018 year, and how to become involved whether one has two minutes or two days. 
Ms. Crowley-Smith has been an attorney for 30 years and a registered lobbyist in California for 20 years. Shannon received her Juris Doctor in 1985 and a Master's in Health Administration in 1992. Her insights are informed by her previous practical experience in managed health care.
Shannon founded Partners in Advocacy to specialize in medical and reproductive health advocacy and has attained a series of legislative successes. She also helped to develop California law requiring maternity coverage in all health insurance policies and the creation of California's public umbilical cord blood banking program for stem cell transplants and biomedical research.
A member of the Healdsburg AAUW branch heard this speaker and had this to say: "Last March, I left the Healdsburg AAUW meeting at which Shannon Smith-Crowley was our speaker, wishing the meeting had been much longer. Shannon has a wealth of interesting information to share about her lobbying activities on behalf of AAUW."
A $5 donation per attendee at the door will be appreciated to help cover costs of the program and speaker. You must register to attend by emailing aauwlizwilliams@gmail.com and specify the number of attendees. Light refreshments will be served.
******************************************************************************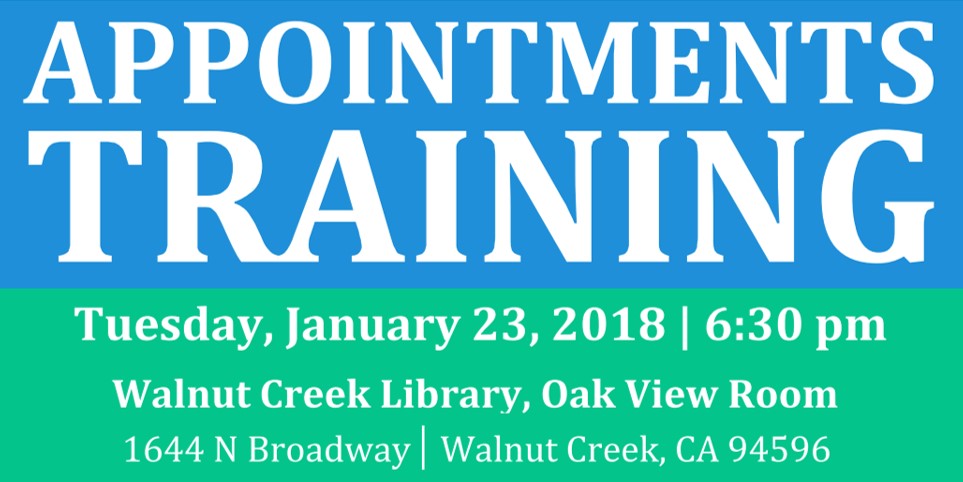 Ever considered getting involved in your local community as an appointee to a board or commission? Want to know more about how the process works? How do you access the application? Where to find vacancies? How do you navigate the process? Who can help?
Please join California Women Lead and Assemblywoman Catharine Baker for an appointments training to learn the process that one should take to be appointed to a board/commission/committee at the local and state level. With the number of women in government decreasing, we want to empower women to apply for appointments to reach gender equality on boards and commissions. Join us and be part of the movement.
Speakers include:

Mona Pasquil, Appointments Secretary, Office of Governor Edmund G. Brown, Jr.
Catharine Baker, Assemblywoman, State of California
Rachel Michelin, Executive Director/CEO, California Women Lead; current Gubernatorial Appointee
This training is free and open to the public
No admittance without prior RSVP
Download a flier for the event

******************************************************************************
Concord Members: Save the date! We will be coming together on December 9 to celebrate the holidays and each other. Details coming soon. . . .
Also SAVE THE DATE: 6th Annual Art & Wine (and Beer) Walk—-May 12, 2018



Thank you to everyone who came to our event in 2017–We sold out!!!! Thanks to you we raised over $9,000 for scholarships for women & girls.
Participants will stroll around Todos Santos Plaza, Salvio Pacheco Square, and visit Downtown Concord businesses, while enjoying fine wines, craft beers, and appetizers, viewing beautiful art for sale, and meeting local artists. The Mt. Diablo Music Education Foundation All Area Music Festival will be happening at the same time in Todos Santos Plaza.

Walk starting location is at the corner of Salvio Street and Grant Street, outside of E.J. Phair Brewing Company – Concord Alehouse.  At registration, you will receive a tasting glass, a hand stamp, and a map of participating locations and businesses. All locations are marked with balloons.

******************************************************************************
Thank You to Everyone!
That was what AAUW Funds recipient, Absiola Kusimo, had to say to all who attended the Funds Luncheon on February 25, 2017.
Absiola, who is working on her master's degree in design methodologies and manufacturing in the developing world at Stanford University, shared with those who attended about her studies and her ultimate goal of creating sustainable water and sanitation models for developing countries. This summer she is excited to be going to Nigeria to gain some onsite experience. As the daughter of Nigerian immigrants, she hopes to improve design practices for people interested in international sustainable development. She loves empowering women through spoken word poetry.
Concord Branch supports both AAUW Educational Fellowships (EF) and CEF, our local scholarship program for women from DVC and LMC who are transferring to four-year universities/colleges. These programs are funded through your generous donations each year.
Thank you to all who attended and donated to these Fellowships!
Joanne Brown & Lana Hanlon
********************************************************************************
Thank you to everyone who attended the 4th Annual Art & Wine and Beer Walk!
Although the weather wasn't the best a good time was enjoyed by those who attended. Proceeds from the event benefit local women and girls through the Concord AAUW Educational Foundation.
Congratulations to this year's scholarship winners and Tech Trek attendees.
******************************************************************************
Learn more about AAUW. Watch the One AAUW video below.
*******************************************************************************
For more information or to attend a Program: contact Concord AAUW  or send us a note at    Concord AAUW PO Box 434, Concord, CA 94522