Branch Event: Author Mary Jo McConahay
November 12, 2011
Author Mary Jo McConahay, Maya Roads
Danville Women's Suffrage Event: Seneca Falls
In honor of the 100th anniversary of California women's suffrage, passage of the 19th amendment, and Elizabeth Cady Stanton's birthday:
"Seneca Falls"
Celebrating Women's Suffrage
Saturday, November 5, 2011 at 11:00 AM
Crow Canyon Country Club, 711 Silver Lake Drive, Danville
Lunch followed by writer/producer Louise Vance, who will screen her award-winning documentary "Seneca Falls."
Board Meeting
November 3, 2011
Board Meeting
California Women Suffrage Centennial

Welcome Back September Lunch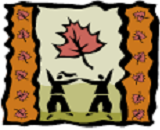 What: September Lunch & General Meeting
When: Saturday, September 24, 2011
Time: 11:00 Social
11:30 Box Lunch from Sunrise Bistro
12:30 Program – Get updates on our Backpack Project for kids & hear from branch-sponsored girls who attended Tech Trek Science and Math Camp!
Where: Brookview Clubhouse (1201 Monument Blvd. Concord 94518; enter on north side of Monument Blvd. & west of Mohr Lane)
Want to Attend? Send a check for $17.00 (made out to Concord AAUW) and your lunch choice (Cashew Chicken Salad, Greek Salad, Roasted Veggie Sandwich, or Thai Chicken Salad) by Monday, September 19, 2011 to: AAUW-Concord, P.O. Box 434, Concord 94522.
Welcome Back!
Come, say "hello" to a new year in Concord Branch AAUW. Meet and greet new and old friends. Our friendly Brookview Lodge (thanks to Carol Slatten) is the setting for the first meeting of the year on Saturday, September 24 from 11:00 to 2:00 p.m. Jean Simutis has been connecting with the Tech Trek girls and hopes some of them and their families can join us to share their experiences this year. Betty Hirsch and Phyllis Nishimori will share the results of the back pack project. Joanne Brown will describe her experiences at the AAUW National Convention. In addition, Terri Almeida will discuss some of the goals of our branch for the upcoming year. Lastly, Section Chairs will provide information on what their groups offer and sign-up sheets for your participation.